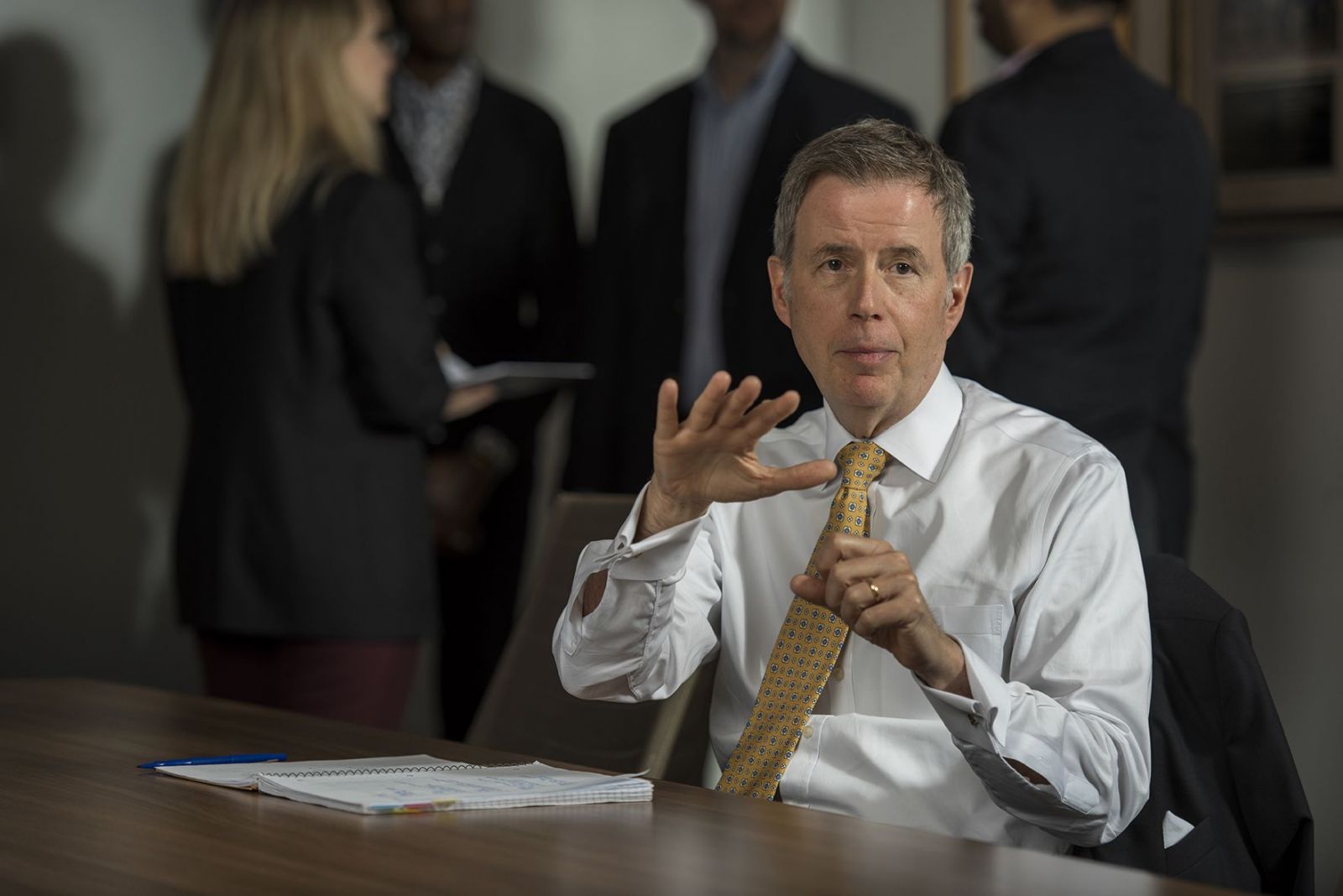 Joe McGuire
---
I am excited to introduce you to a special new report outlining the business value of your company's membership. I would like to tell you about the philosophy and approach I have taken in leading AHAM over the past 19-plus years.
Unlike the businesses that make up AHAM membership and can measure production, sales and profits, AHAM, as a non-profit organization, must use other metrics to determine its success. And this calculation must ultimately be made by its members. Fortunately, with a member retention rate close to 100 percent, AHAM members clearly continue to find value in their membership dues investment. Members expect results each and every year and staff accept that challenge.
Even though AHAM does not seek an annual profit, we must operate within our means and build financial reserves for down times or for strategic investments. But running an annual surplus without moving the needle on strategic and operating objectives is a formula for member dissatisfaction and ultimately, dissolution.
Fundamental to AHAM membership is the value proposition. Does AHAM provide value in its services that member companies cannot achieve themselves, or together with other companies in a legally protected setting for the same or less cost? Whether it is related to government, standards bodies or data for decision-making, AHAM's core services revolve around intelligence, access and advocacy. We bring your voice directly to decision makers — elected officials, bureaucrats, and standards setters. We convene you to generate consensus views that make a difference in Washington, Ottawa, Sacramento and elsewhere. And we have boots on the ground to monitor all the key players who influence your manufacturing cycle.
Value can sometimes be measured by quantifying the cost avoidance of an unwarranted regulation, state bill or standard proposal. AHAM's Board and now our division boards employ the AHAM Scorecard to get a high-level view on whether we are making progress on our priorities.
As you know, most of the processes in which we engage are to a large degree out of our control, such as the legislative or regulatory processes. So our metrics also focus on making sure we are doing everything in our power to influence these processes. The size of our staff usually shocks peer organizations or even prospective members when compared to the depth of our agenda. Yes, we are lean and mean, but we employ top-notch lobbyists, lawyers, policy analysts and engineers with real world experience.
Our 2018 strategic plan continues to focus on core challenges and strengths and seeks continuous improvement in our effectiveness by increasing member engagement to extend the value proposition. Members see first-hand that they have prioritized every issue or standard that we work on. And we keep our councils and task forces engaged at every step along the way. We have heard from members about other associations where, after an initial position is set, there is not such close coordination with and decision-making input by members. Our goal is never to surprise you about what we do and seek to achieve. You deserve transparency, input and opportunities for involvement at all stages of a project.
My request to you is that when you calculate the business value of AHAM membership, that you consider the alternative time and financial costs of duplicating this value without AHAM. The intelligence, access and advocacy provided by AHAM may be irreplaceable, particularly when your voice can be amplified through AHAM. I hope you take the time to explore this report so you can make an informed decision about the future.
Thank You,