Paving the Way for Floor Care Innovations
As innovations in floor care appliances continue at a rapid pace, AHAM membership remains the top resource for manufacturers attempting to identify, understand and influence emerging standards covering product testing, performance and safety.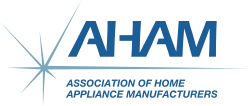 Robotic Vacuum Standards
New technologies bring opportunities, but also can bring unanticipated potential safety concerns. When safety issues arise, regulations are often quick to follow. AHAM's proactive approach to helps companies improve product safety and head off or minimize onerous regulations before they occur.
As the popularity of robotic vacuums grows and manufacturers continue to add more features, floor care member companies have endorsed a proactive AHAM coordinating effort to identify the unique or emerging potential hazards of these autonomous appliances. This analysis is the basis for floor care members to provide suggestions for updating current safety standards and possibly suggesting new standards that apply to robotic vacuums.
And with the new relationship between ASTM and IEC members have asked AHAM to actively participate in the development process for robotic vacuum performance standard test procedures, with the goal of setting a global basis for measuring performance.
Lithium Ion Battery Safety
High-profile incidents with lithium ion batteries in other products have put these batteries on the Consumer Product Safety Commission's radar screen. The CPSC is actively looking at safety issues involving lithium ion batteries, and any they find could lead to liability or recalls for manufacturers or even federal standards. It's to the industry's advantage to proactively identify potential hazards, and develop ways to address them. That's what AHAM is doing. AHAM is identifying is potential hazards and potential causes in battery powered floor care products. The team of AHAM members and staff will identify possible gaps in existing product safety standards and develop proposals on how to close them. Most importantly, the manufacturers who make the products will develop the solutions to potential problems before they happen.
Preventing Nuisance Tripping
Confidence in a company's products is one of the things that keeps customers coming back. If a product stops working, regardless of whether it is the manufacturer's fault, you may lose a customer forever. As technology changes, floor care appliances have encountered an increasing number of issues with nuisance tripping of AFCI and GFCI breakers and outlets. Potential solutions require the input of both the electrical and appliance industry, and AHAM offers a legitimate forum for the two to come together. AHAM is working with the National Electrical Manufacturers Association to develop interoperability standards, a long-term solution to prevent nuisance tripping.
A Leading Voice on Floor Care Standards
The standards landscape is complex and confusing. When floor care manufacturers need information, they know where to get it. AHAM is the top source for information on floor care standards and works to ensure that its members have access to the latest information. AHAM also gives its members a say in standards development. AHAM maintains a strong voice in the development of floor care standards and is actively involved in the ASTM F11 committee. This presence gives members a direct line to a powerful committee that has jurisdiction over 34 floor care standards. AHAM is secretary for two subcommittees of F11. Currently, ASTM and IEC are in the process of developing dual-logo standards, a new united effort between the two standards development organizations. This year, ASTM has published the first dual logo standard related to wet cleaning surfaces. As a voting member of ASTM, AHAM provides its members with the valuable opportunity to offer input on standards as they are developed.
"The floor care engineering council, technical and partnership meetings provide our company with the conduit to stay abreast of the ever changing landscape and in the development of meaningful standards."

Gary Ferrall, Director of Engineering Shared Services, TTI Floor Care North America