Helping Air Cleaner Manufacturers Reach a Global Market
AHAM is recognized as a global expert in air cleaner performance. AHAM continually incorporates the collective knowledge of the industry to update and improve its air cleaner performance test method, AC-1. The basis of this testing standard is AHAM's Clean Air Delivery Rate (CADR), an essential metric for consumers who are looking to purchase the right-sized air cleaner for their indoor air quality needs.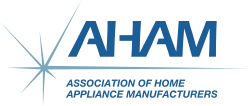 Recognizing the global nature of the air cleaner market, technological evolution and the importance of valid product rating standards, AHAM continually evaluates and updates the standard. AHAM's air cleaner standards efforts are driven by AHAM's Air Cleaner Council and task forces. AHAM members have the opportunity to participate in those groups and propose and vote on changes to the standards. AHAM is also actively engaged with IEC and ISO to bring features of ANSI/AHAM AC-1, the most recognized air cleaner performance standard, into the global standards arena.
As the popularity of room air cleaners grows around the world, consumers who buy an air cleaner with the AHAM Verifide® mark receive extra assurance that their air cleaner's capabilities have been independently tested and verified. Manufacturers who participate in the program receive numerous benefits, including the ability to compare the most important characteristics of air cleaners against other brands through AHAM's directory of all certified air cleaners in the program. Participants get access to a user-friendly searchable directory, established dialogue and credibility between the home appliance industry, licensees, and government stakeholders, and a strong brand visible to buyers and consumers on product packaging, offering assurance of third-party testing.
The AHAM Verifide mark is trademarked in the U.S., Canada, China, Japan, Mexico, and all 28 countries in the European Union. As portable air cleaner popularity has continued to increase, particularly in Asia, AHAM Verifide is reflecting this growth. The program's popularity has surged, with participation doubling over the past five years. AHAM's more than 30-year history of involvement in air cleaner testing and certification added another significant achievement this year with the opening of the first AHAM Verifide alternate testing lab in China. The Guangzhou lab is an asset for AHAM Verifide licensees, who can have the lab perform program certification tests. The Guangzhou lab is also attractive to China-based licensees that only make products for sale in China, where the lab can fulfill all program testing needs. The Guangzhou lab will eliminate many of the regional barriers and make the program easily accessible to more manufacturers and consumers. Companies that produce portable air cleaners will benefit from easier, more cost-effective access to the expertise and facilities necessary to conduct repeatable, reproducible air cleaner performance tests.