In the U.S. when there is a deregulatory effort at the federal level, without fail the states become more active. So, it is no surprise that last year and this year have been one of the most active periods in state legislative activity we have seen. We have monitored over 600 bills introduced throughout the 50 states with the potential to affect AHAM members. What does not change from year to year is the interest of companies in state legislation.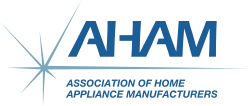 It is impractical for any single company to adequately cover so many states, and since 2017, so many different topics. Members have come to rely on AHAM as the industry's eyes, ears and voice to protect manufacturers' interests when state legislation arises that can influence the appliance industry. Our resources are augmented by member companies in those states where they have a presence and can bring a local voice.
Issues at the state level sometimes seem to come out of nowhere. A recent example of this are "right to repair" bills, which surfaced last year and have come up in even more legislatures in 2018. These bills have been introduced in 18 states and would require manufacturers to offer the same repair related information to all service providers that they give authorized providers. This includes software, firmware, security keys and other proprietary information that would require a manufacturer to reveal trade secrets. AHAM has been a strong advocate against such bills and has successfully helped stop or exempt AHAM products from bills in several states like Nebraska, Vermont and Washington state. AHAM's leadership at the state level has enabled us to form in-state coalitions of like-minded businesses to oppose such legislation.
While federal law preempts states from setting efficiency standards for covered products, environmental activists constantly seek products that can fall through the preemption crack. This year, several states have considered enacting state-level efficiency standards. AHAM's in-person advocacy and testimony was key in getting appliances removed from a bill in Washington that would have required air cleaners and ventilation fans sold in the state to meet ENERGY STAR® requirements and set state standards for portable air conditioners. AHAM also persuaded Hawaii legislators to back off a bill requiring air cleaners sold in the state to meet ENERGY STAR requirements.
AHAM staff is actively engaged in a number of other states where appliance standards are being considered. In Rhode Island, a bill that would impose state-level standards on certain appliances was referred to a committee for study after AHAM testified, making action unlikely. In Vermont, AHAM and several companies that produce ventilation fans and portable air conditioners – targeted by the bill for standards – submitted written testimony in advance of the first hearing. Advocates for the bill agreed to remove ventilation fans and modify the language pertaining to portable air conditioners so that the federal government has time to publish the final PAC standard by the end of the year.
If harmful state bills aren't stopped, they often spread to other states. AHAM led a two-year effort in Connecticut against a bill that would have created the first state-level packaging recycling mandate. At the time of the bill, other states were also looking at recycling mandates. AHAM advocacy was critical in changing the bill so that it only established a task force to study the issue. AHAM also represented the industry at meetings of the task force, which ultimately decided not to pursue a mandate. Had AHAM not reacted swiftly to speak for the industry, manufacturers might be footing the bill for packaging recycling in Connecticut, and possibly in other states.
In California, AHAM has been a consistent advocate for several years in seeking guidance from top officials on how companies should comply with Prop 65, a confusing regulation that requires manufacturers to identify the presence of certain chemicals in their products. AHAM has advocated to give manufacturers the ability to list chemicals in the use and care manuals rather than on a label on the appliances. AHAM's efforts to seek clarity on Prop 65 have forced officials to confront confusing questions and has ensured that officials are aware of the industry's compliance challenges Appliance manufacturers continually turn to AHAM for the latest information on this policy, which takes effect later this year.

California legislators were on the brink of passing a bill to require manufacturers to list all ingredients of cleaning products, which could have affected vacuum cleaners, dishwashers and clothes washers that include free sample detergents. As other industries wavered on whether to negotiate with or oppose legislators, AHAM stepped up and convinced the bill's author to exclude home appliances. As it turns out, home appliances were the only products excluded from the final bill. This set an important precedent for other states who seek to duplicate the legislation. A similar bill in Maryland, following California's lead, also excluded appliances.